Spring has come in many regions: SAKURA Forecast for 2021


Topics
In this SAKURA map, the earliest cherry blossom bloom in our prediction points was Hiroshima on 11th, and Fukuoka on 12th. Even in Tokyo, cherry blossom bloomed on 14th.
The full bloom will last about 1 week to 10 days. In Fukuoka, Hiroshima and Tokyo, etc. you would see the full bloom at the earlier next week.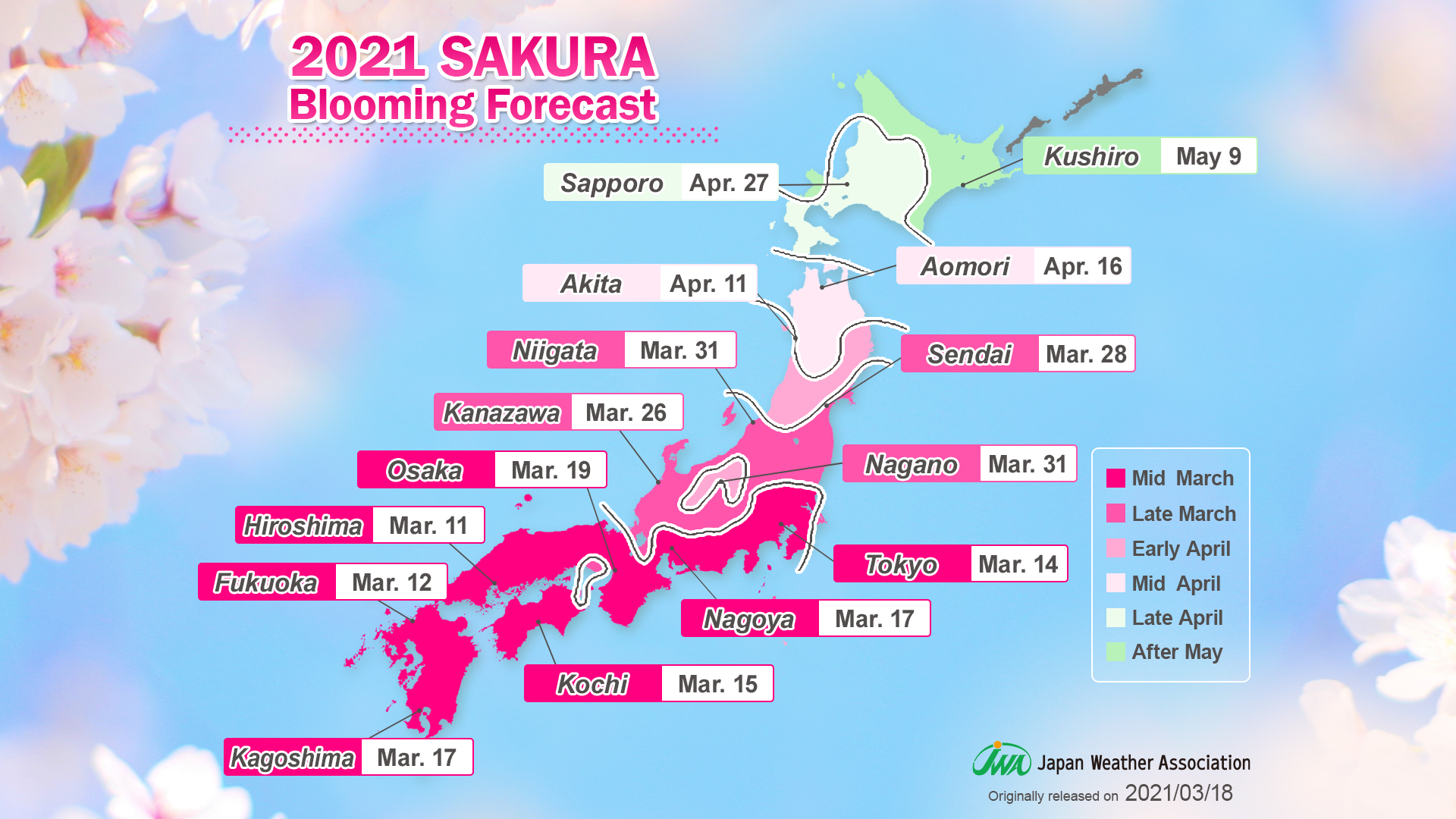 We forecast 87 points/areas in Japan: https://tenki.jp/sakura/expectation/
Originally released in Japanese on 2021/03/18
PDF Download:Spring has come in many regions: SAKURA Forecast for 2021