Weather routing service (WRS)


Services
Tailor the optimal route across the ocean.
By analysing the weather- and sea-conditions, WRS can recommend voyage routes with safer navigation and economical operation management.
The JWA's Weather Routing Service (WRS) take pride in our 30 years of experience and accomplishments with navigation services towards international shipping vessels.
Over the years, our dedicated team have continuously increased their knowledge to the point where we with confidence can consult vessels towards a safer voyage and more economical friendly operation methods.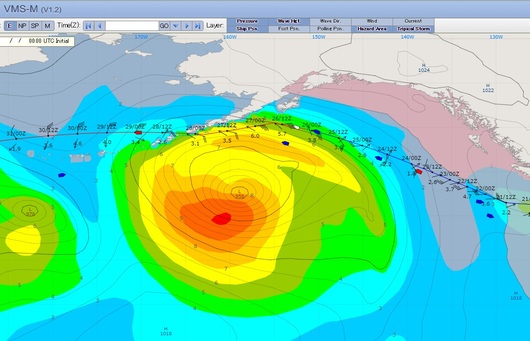 Features
1.Creating the optional route
Our team got a deep understanding for the meteorological and oceanographical aspects of the sea, and when we apply that to each different vessel and their needs, we can create an optional route with the support of the currents or a customized weather forecast to plan which direction to take.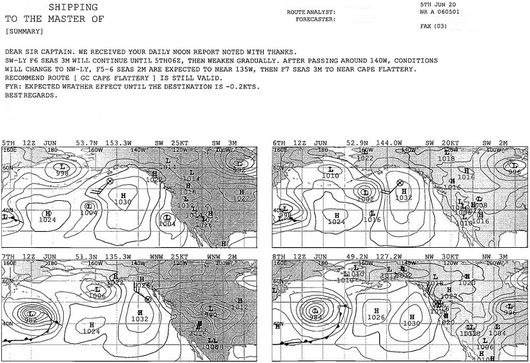 2.Predict the unpredicting weather
Route selection needs to include the possible variables in weather. The route analyst then needs to be able to process and investigate all types of weather data, especially if those predictions contain stormy weather. Then, to always make a b-plan for whatever obstacle which may occur as to not use unnecessary distances or time.
3.High quality of transportation quality
When shipping cargo, it is very important to keep the quality level of the cargo stable throughout the voyage. Goods can be destroyed or damaged due to bad weather or unpredictable conditions. To prevent this we also do counselling regarding storage maintenance, which areas to avoid, and how to adapt to the weather to make sure the goods get to their end destination safely.
4.ECA
We first lay down the basic and plan the route according to the ECA measurements. After settling down the necessities, we move on to plan according to the weather conditions to create the optimal route which could improve the voyage in for example fuel expenses.
5.Attentive consultations, and real-time response team
We can relay the latest updates by mail or phone call according to your demands, or you can use the 24/7 access by VMS to check the latest weather updates or the state of the voyage.

Uses
Actualisation of safer voyage and more economical operation
Fleet operation management
Utilization as weather- and sea-conditions
Cargo transportation quality