MICOS Ship – Weather and Ocean Information Service


Services
The first weather and ocean information service to provide information over the internet to support the efficiency and safety of ship- & port-operations.
The Port Weather Forecast is established in over 300 ports across Japan, available with 7 days weather forecast, including wave height, wind direction and wind speed.
Last but not least, for constructions along the Japanese coastline we offer localized predictions for the construction period, we can also provide the latest typhoon updates, actual state of the waves at any given time, ocean currents, and real-time satellite images.
Features
Displaying the weather- and ocean-conditions in easily understood graphs.
Weather maps and weather prediction data: winds direction, wind speed, waves, ocean currents.
An animated feaures showing the changes in the weather and in the ocean over a time period.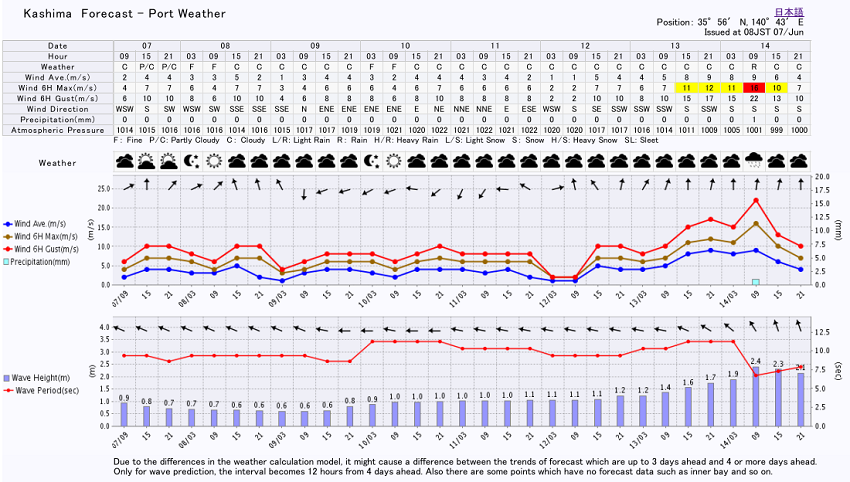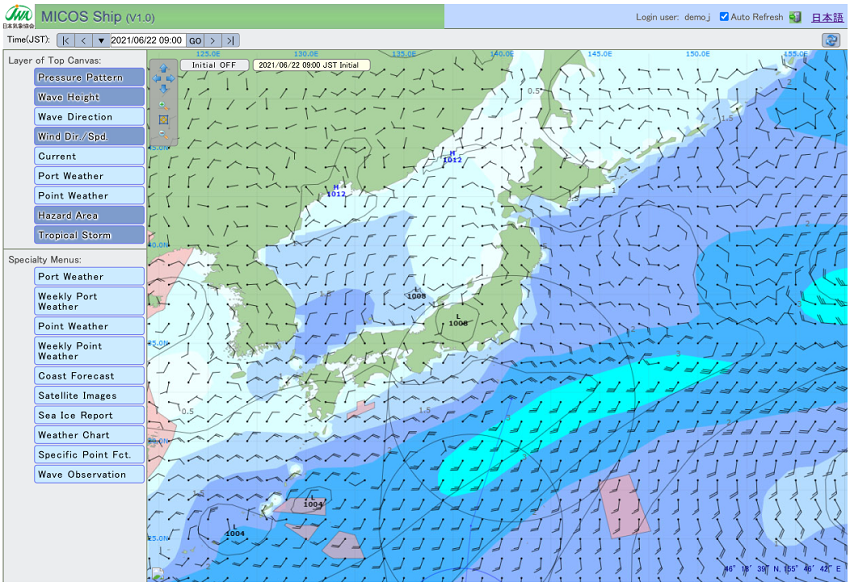 Uses
Safety management for port work (cargo handling/ construction)
Fleet management
Notice
To use this service, an internet browser which supports HTML5 is required.
(Recommended browser: Google chrome)