The Wave Hindcast Database


Services
Reanalysing historical wave data with a highly accurate wave model, then out database has high quality information with the accuracy has been verified with the observed data.
For a long time, we have attentively and continuously calculated and studied the wave patterns from our surrounding sea areas to the global ocean. Our model calculates and analyses the data efficiently with high quality and add it to our ever-growing database.
* "Wave hindcasts" refer to the predictions of waves on the water surface for a past event.
Our Wave Hindcast service provide historical data for an elected mapped area from selected one month. By purchasing more than one mapped square area for a long period, you will build up discounts.
We have gathered data on the direction and strength of wind & waves, then also on wave spectrum data and ocean currents.
Here are the more specific specifications.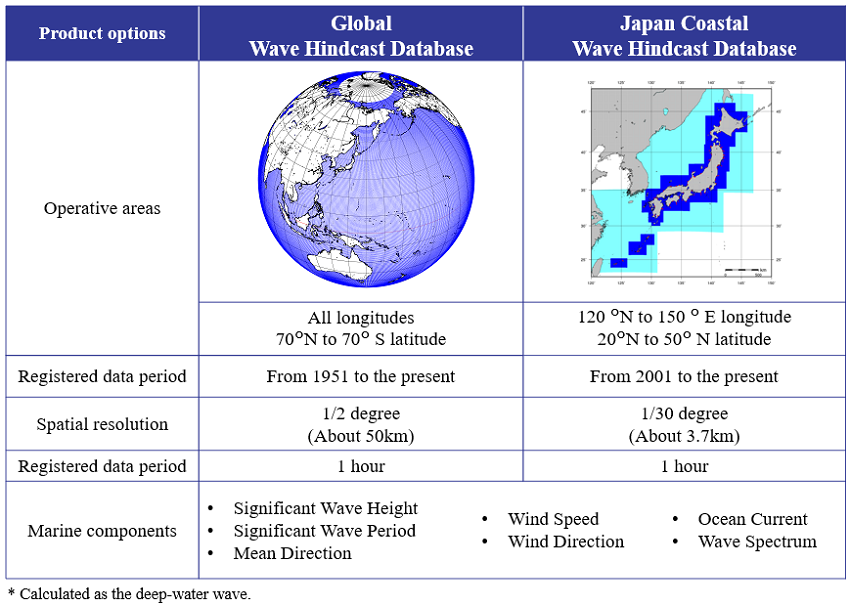 Features
The first step for any harbour or offshore constructions is to understand the sea's personality for that specific area. Researching the sea surface and investigate factors and variations regarding the prospecting area. Unfortunately, standard wave observation techniques have a long analysing period and high cost, which may slow down the production even further. Our Wave Hindcast uses a difference technology where we calculate the probability from re-analysed data already saved in our database. This leads to a faster result and a more reasonable price for the service, while keeping up with quality results. Then if needed we can also analyse more specific features such as calculating a shallow water equation if needed.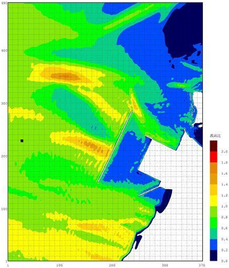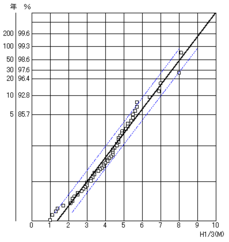 Benefits