JWA Has Released "Heatstroke Zero 2021" Brochure In 3 Languages: English, Chinese, Korean.


Press Release
Heatstroke Zero is a project by the Japan Weather Association (JWA). In this project, we will continually update about ways to prevent heatstroke, which could occur before people aware it. This year, we have released the brochure in 3 languages: English, Chinese(Simplified) and Korean for foreign residents in Japan.
The brochure is distributed from  06/10/2021/  to  09/30/2021/  at the counters of Toshima City Office(Health Insurance for the Elderly, National Pension Section and Learning and Sports Section), Ikebukuro Public Health Center(Health Promotion Section), Tobu Residents Office and Seibu Residents Office as well as at tourist information centers throughout Japan.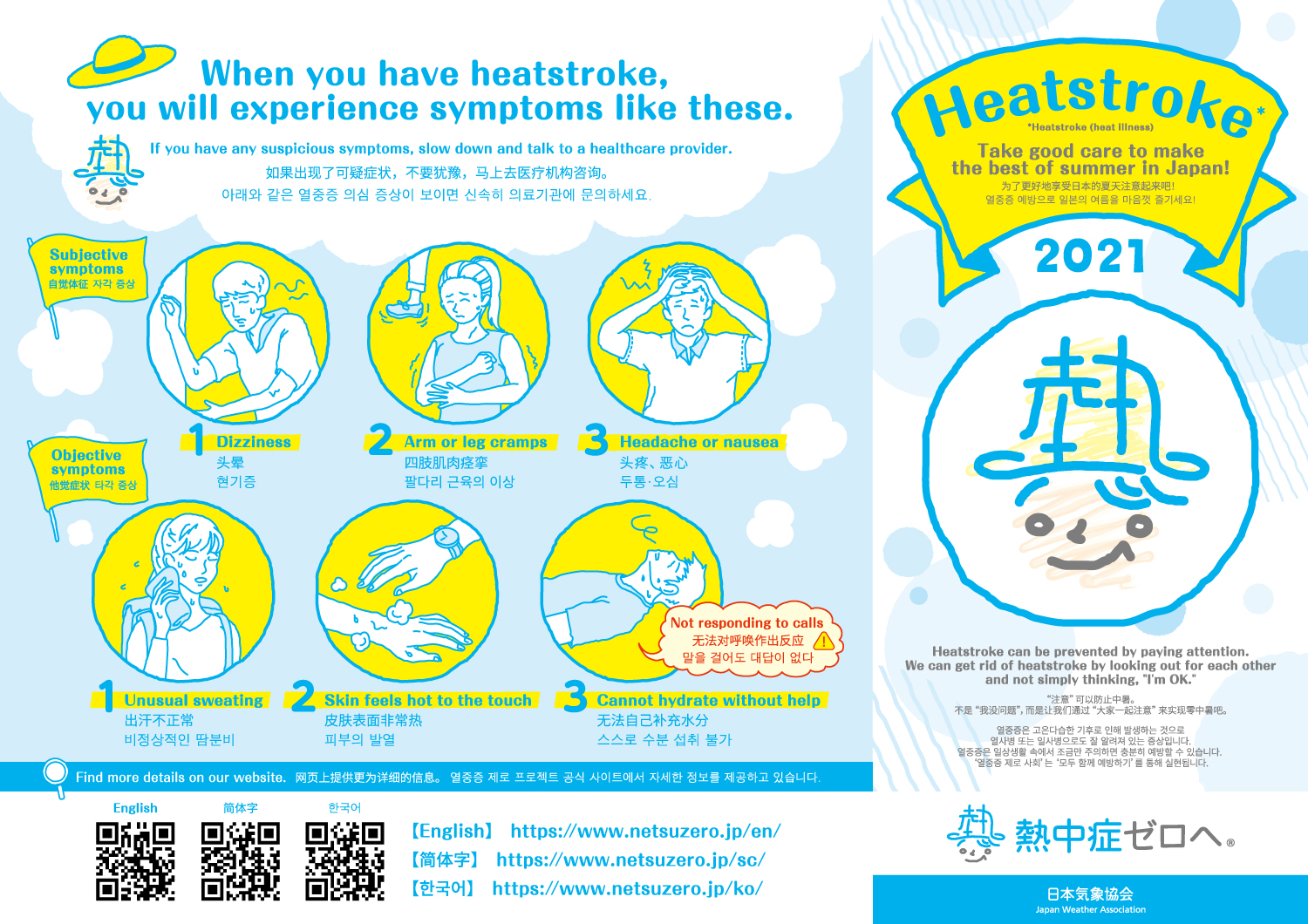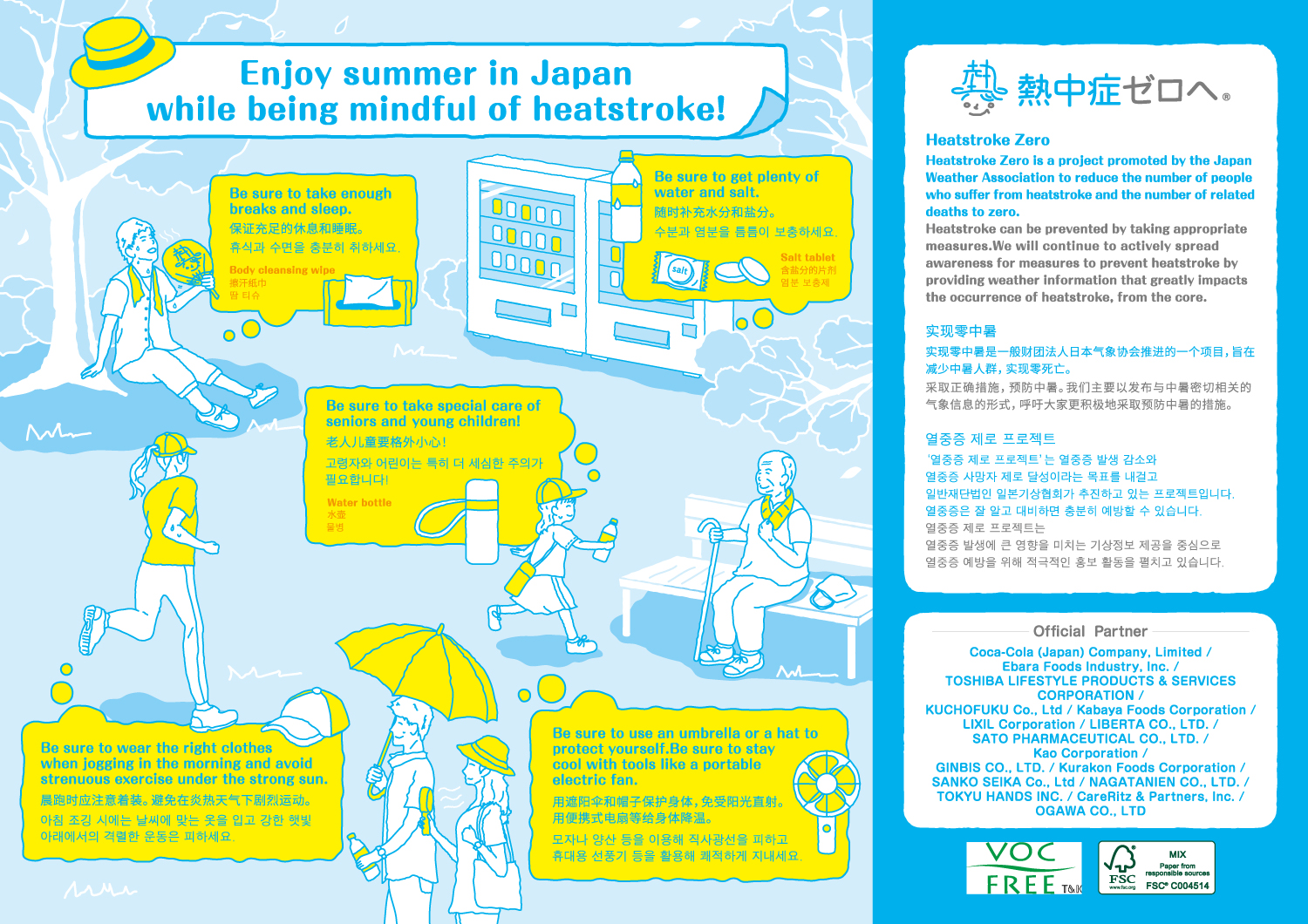 Detailed information is shown in our project official website. You could also find more symptoms, first aid and prevention strategies from the QR code in the brochure.
<Heatstroke Zero Official Websites>
【English】https://www.netsuzero.jp/en/
【Chinese(Simplified)】https://www.netsuzero.jp/sc/
【Korean】https://www.netsuzero.jp/ko/
■About Heatstroke Zero Project
From 2013, JWA has started the project to reduce the number of people who suffers and dies due to heatstroke. We have been providing mainly weather information which has great impact on the occurrence of heatstroke, and its correct knowledge and countermeasure for many people.
In this year 2021, we will practice our activity under the theme of "Prevention and Enlightenment of Heatstroke Under a New Lifestyle".
Originally released in Japanese: 06/07/2021
PDF Download :JWA_Has_Released"HeatstrokeZero2021"Brochure_In_3Languages