Company Information


Company

Message
Company Philosophy
The Japan Weather Association is contributing to the creation of a safe, secure, and comfortable society through meteorology/environment, disaster-prevention, and information services.
For this purpose, the JWA provides a variety of reliable services to customers based on its advanced and complex technology and knowledge. Through robust and highly transparent management, the JWA is aiming to create profits and realize continuous growth as a dynamic organization.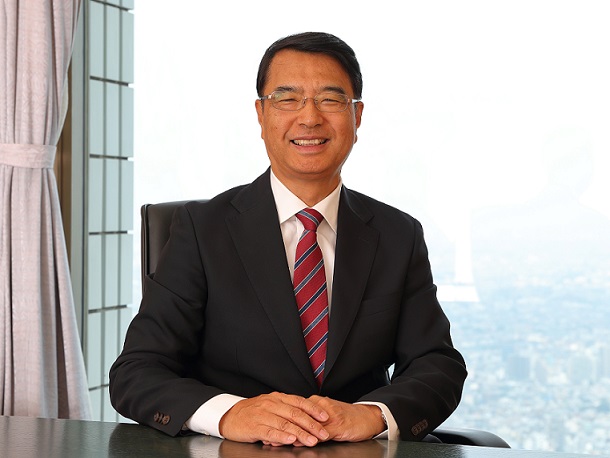 Our Mission

We at the Japan Weather Association will exhibit foreseeability and creativity with a sincere and inquiring mind, and create "a society that is harmonized with the natural world," together with a variety of people.
The JWA believes that "everything in this world is linked to weather, and our job is to contribute to the various sectors of this world."
The "society that is harmonized with the natural world" as we see it is:
A society where natural threats are alleviated, and people can live safely and with peace of mind
A society where nature's benefits can be drawn out and efficiently developed
A society where impacts on nature by social activities are minimized, and one can enjoy the greatness of nature
"Harmonability" is a keyword that the JWA created to easily express the activities of the JWA as a whole in aiming to create the kind of society described above. We are promoting our business in various sectors using the concept of "harmonability" as the axis.
Sustainability
History
Company Profile
Name
Japan Weather Association
Representative name
Ken Haruta, Chairman
Headquaters
Sunshine 60 Bldg. 55F, 3-1-1 Higashi-Ikebukuro, Toshima-ku,
Tokyo 170-6055 Japan
Main phone number
+81-3-5958-8133
Establishment
May 10, 1950
Number of employees
844 (as of July 1, 2022)
List of offices
Headquarters
Sunshine 60 Bldg. 55F, 3-1-1 Higashi-Ikebukuro, Toshima-ku, Tokyo 170-6055 Japan
TEL:+81-3-5958-8133
Hokkaido Regional Office
Kita 4-jo Nishi 23-chome,Chuo-ku, Sapporo-shi, Hokkaido 064-8555 Japan
Tohoku Regional Office
4-20-14 Mukaiyama,Taihaku-ku, Sendai-shi, Miyagi 982-0841 Japan
Chubu Regional Office
1-21-5 Mizukusa-cho,Kita-ku, Nagoya-shi, Aichi 462-0042 Japan
Kansai Regional Office
Minamisenba Heart Bldg. 15F, 2-3-2 Minamisenba,Chuo-ku, Osaka-shi 542-0081 Japan
Kyushu Regional Office
Nishijin-Prime Bldg. 6F, 1-10-27 Nishijin, Sawara-ku, Fukuoka-shi 814-0002 Japan