【Use Case】Predicting the Future with Accurate Wave & Ocean Current Predictions・Ship Transportation Safety ・Efficient Maintenance and Improvement Figures of High Quality


Service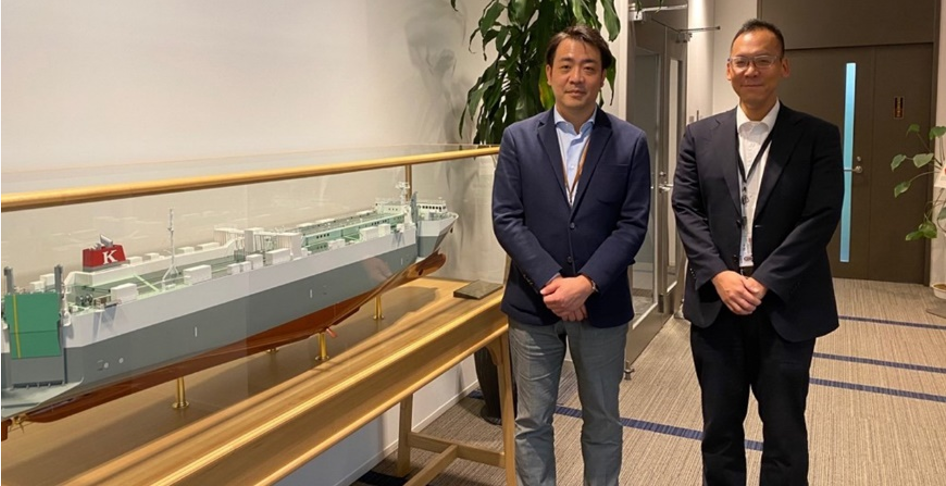 Kawasaki Kinkai Kisen Kaisha, Ltd.
Koichi Nakagoshi, Deputy General Manager of the Domestic Liner Department
Captain Akihito Tanabe, Assistant Manager of the Marine Safety and Marine Technical Team in the Marine Department

The main reason to install POLARIS it the reliability it brings to the planning process. You get accurate predictions, frequent reports from JWA and a post-analysis to help visualize for example the energy-saving effects and CO2 emission reductions.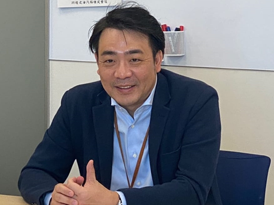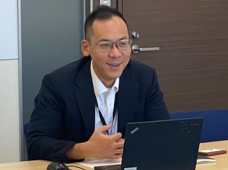 Prior to POLARIS, you were familiar with the EcoRO and MICOS-Ship for a voyage planning support system and a weather- and sea-conditions information service respectively. How is the addition of POLARIS Navigation?
Nakagoshi:           The easy installation of POLARIS is a big advantage. Before we had to install a lot of separate instruments for each service, which could be difficult on older ships, so the hurdle to introduce new equipment was much higher.
With POLARIS, as it is a single program, we just need a computer, so both older and newer ships can easily install it. Three of our RORO (Roll-on/roll-off) ships has in fact already put it into use.
How long does it take to master POLARIS?
Capt. Tanabe:      I got to try it out before the release, and I would say the operation is intuitive.
It only takes around 5 min to get use to checking the route planner and weather conditions.
What are the benefits of using POLARIS? 
Capt. Tanabe:      On the planned route, you can easily check when and what kind of weather conditions you will encounter in detail. Showing weather along the route in a time graph, where you can also read the predictions like a timetable is very convenient.
Nakagoshi:           By using POLARIS's route suggestion, it may include a detour outside what would be considered the standard route plan to avoid bad weather or difficult sea conditions, though even while taking a detour, we are still able to keep up the predicted efficiency, and avoid any time or energy loss in most cases.
Though exactly how much percentage of for example fuel consumption has been reduced by POLARIS alone is a difficult question to answer. For vessel navigation, a lot of factors play a role, including various hardware and software.
In theory the reduction in fuel consumption can be up to 2.6% by using the optimal route planning, though captains do to have a tendency to include their own choices in the ship- and route- operations, so a lot of factors play a role in the final result.
POLARIS also be used to unite the differences in each navigators' habits in the route planning, and gather a more similar outcome company wide, creating a route baseline to work from.
What is the most useful feature of POLARIS?
Capt. Tanabe:       Off the northeastwardly coast of Japan you can find the Kuroshiro Current. This current may change position seasonally due to unusual weather, making it very hard to predict. In the past it was difficult to get accurate information regarding the ocean movement and tidal current information, but now that we have POLARIS, this is more manageable. POLARIS gives us a high accurate prediction of the high ocean and tidal current situation with frequent updates, we can also select the preferred wave upper height limit, and POLARIS will create a recommended route after our personalized settings as accurate as possible. This is a very helpful option, and it helps us avoid rough sea.
Nakagoshi:           While today's weather forecasts tend to give very similar results over the different platforms, JWA's POLARIS stand out due to the very early predictions compare to other services.
The RORO ship, Hokuren Maru, transport raw milk between Kushiro and Hitachi, and is relying on a fast and accurate delivery. For most common delivery transportations, you can wait till the last minute, when you have all the current weather details, to calculate the best route, then delay the departure if needed to get a smooth sailing. For raw milk delivery, this is not possible. The judgement needs to be made beforehand, and if it can not set out at the planned time, the transport needs to be cancelled, and the loss would be great.
With POLARIS we can now plan better beforehand and use the predictions to find the best departure time where we have the greatest chance of getting a safe delivery. While the final decision will always be the captain's, it helps a lot when he or she has more tools and information to make the judgement from.
* Interview: November 2020
* All information (job titles, numerical values, proper nouns) is accurate for the time of the interview.

| Company | Kawasaki Kinkai Kisen Kaisha, Ltd. |
| --- | --- |
| Business | After being founded as a domestic shipping company in 1966, it has expanded its business to the offshore waters, ferry business, and in recent years the ocean development ship support division. With the philosophy of "meeting the needs of our customers as the best partner for marine transportation and contributing to the realization of a prosperous society that is kind to people," all the employees work together to support marine transportation and social capital infrastructure. |
| URL | https://www.kawakin.co.jp/en/ |