【Use Case】Contributes to route selection which focus on safety, and improves the reliability for longline fishing vessels


Service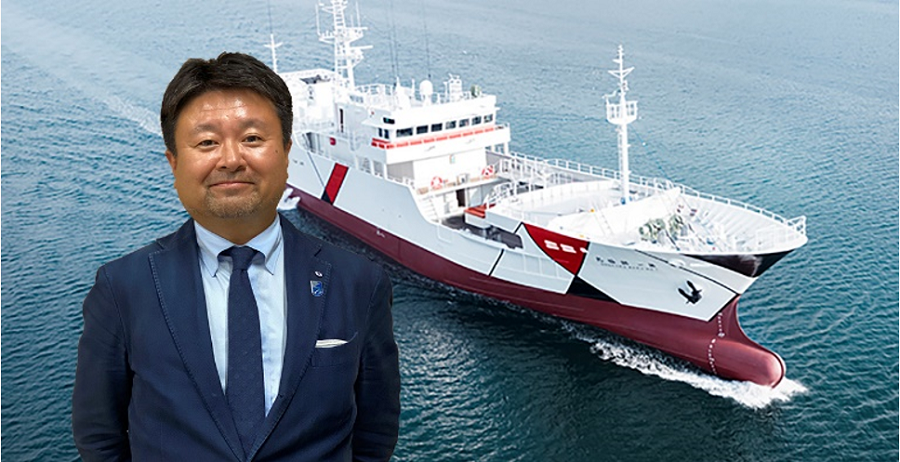 Usufuku Honten Co. Ltd.
President/CEO Sotaro Usui
Captain of Shoufuku Maru No.1, Ryota Koyama
– Improving operation management and efficiency with Japan Weather Association's POLARIS.
As we can observe the expected weather along the voyage route frequently, our navigators can act rapidly and accordingly to avoid conditions such as typhoons and low pressure.
POLARIS Navigation is a meteorological and oceanological service focusing on creating an optimal voyage route suggestion. Let's hear from CEO Sotaro Usui and Captain Ryota Koyama regarding their experience.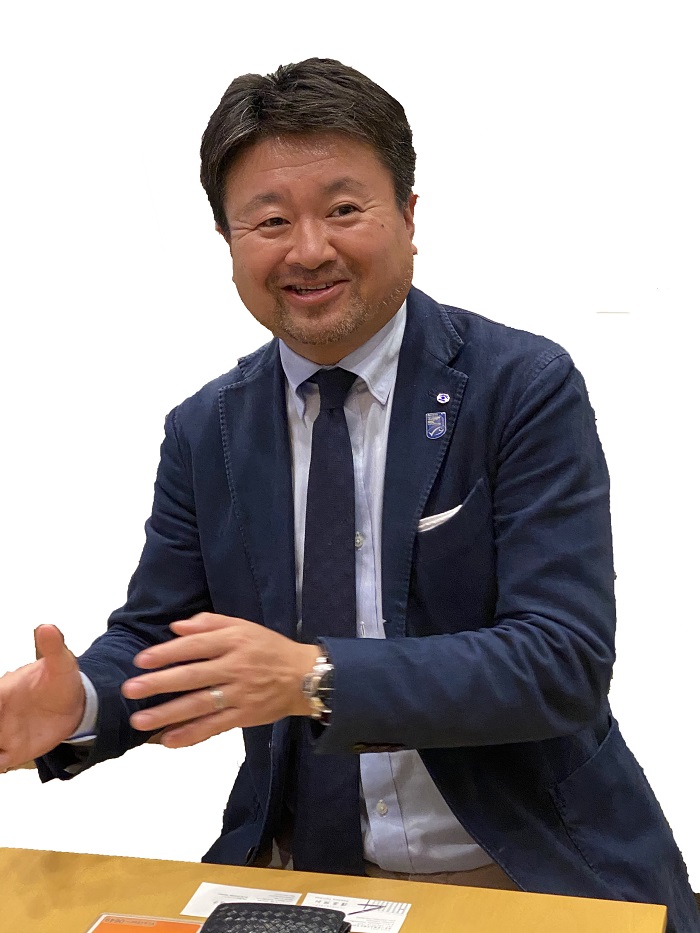 Usui:      We installed POLARIS in the deep sea finishing boat Shoufuku Maru No. 1 in March 2020. My belief is, "To make the Japanese fishery be a fishing industry that can compete in the world", which was the base of my two main reasons for installing POLARIS Navigation.
The first reason is to respond to the government's promotion of energy saving in the ship industry.
Shoufuku Maru No. 1 was constructed by utilizing government subsidy for this purpose.
And the one important requirements for this grant was that the ship had to be more energy efficient.
We have tried to save energy with the hull form and propeller shape as hard measures, and as a soft measure, we found POLARIS Navigation and installed it.
Our second reason for introducing came after installing FX (Fleet Xpress). FX gave us the possibility to use high-speed and large capacity internet onboard. As the world moves forward, we also want to make sure the fishing industry keeps up with the modern time, and to have as modern living conditions as possible for the crew while they are out on the far sea. We wanted to make an "Attractive boat where people could gather", and also make the working time as similar as on land, and with free usage of internet we could give the crew some sense of familiarization to their life on land.
After installing Inmarsat's FX, I got introduced to POLARIS Navigation, and as they work over the internet, and from there was an easy choice to try it out as well.
Is POLARIS Navigation easy to use?
Usui:      To install POLARIS in time for the departure, we were able to receive it before the official release, but that also meant we did not have any opportunity to get used to it beforehand. The onshore staff had not tired it, and the sailors had to get used to it on the way.
Capt. Koyama:     I am currently operating off the coast of Ireland.
Before departure form Kesennuma Port, I received an explanation from a JWA representative on the basics. It is very useful that the weather conditions over the planned route can be seen in real time, and that you can gather it all on one monitor. This was for me a very convincing point when I tried it out for the first time.
You can use the PC equipment you already have, and if you already are familiar with navigation equipment, this should be very easy for you to master.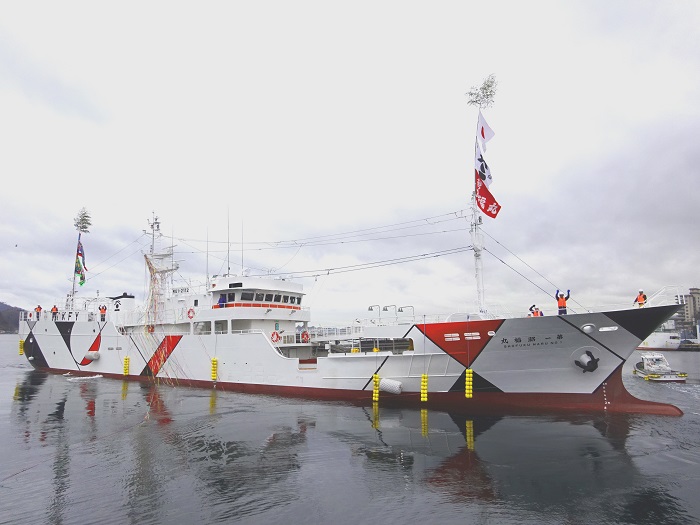 How did you predict the weather- and sea-conditions before the introduction of POLARIS Navigation?
Capt. Koyama:     I relayed on the standard scheduled fax with weather maps, for additional necessary information I would have to contact the designated information centres.
How do you feel after trying POLARIS Navigation?
Capt. Koyama:   We start with entering a rough route draft into the system, from there the program will automatically create a route suggestion. We used to spend a lot of time drafting up the route ourselves, but now we can save a lot of time by using POLARIS. It is also easier to grasp the basic of the ocean conditions with this. We have more information of the weather changes over time, so it is also easier to make decisions as we have more knowledge, and more tools to use.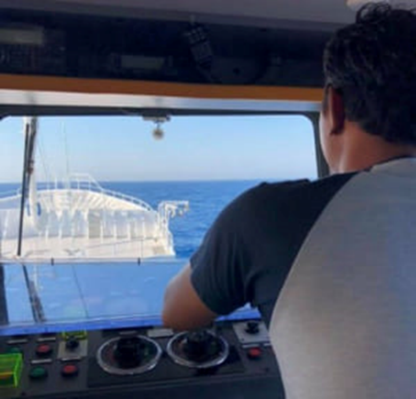 Usui:    The merit from the shipowner's standpoint is the sense of security, for the ship and crew, and lastly on the economical aspect. Though I do feel that we haven't seen the full potential of POLARIS yet.
When this voyage ends after 1 year on the sea, we probably understand more about how to utilize POLARIS, and get an insight on how it can be improved in the future. We are also looking forward to check how and so if the fuel efficiency and exhaust gas values has had a change or not, though we won't know until the ship returns home to Kesen-numa Port.
Though I must admit it was very timely, as we would like to reduce costs during these Corvid-19 times.
As there is a lot of confidentiality within the fishing industry and we are reluctant to share information outside, we don't mind doing so during the traveling time. Polaris has another service called Polaris Hindcast, which provides past re-analysed weather information, interesting and informative to read afterwards. It would be interesting if we could log our good areas and plankton locations for future use, maybe make a POLARIS Fishery in the future.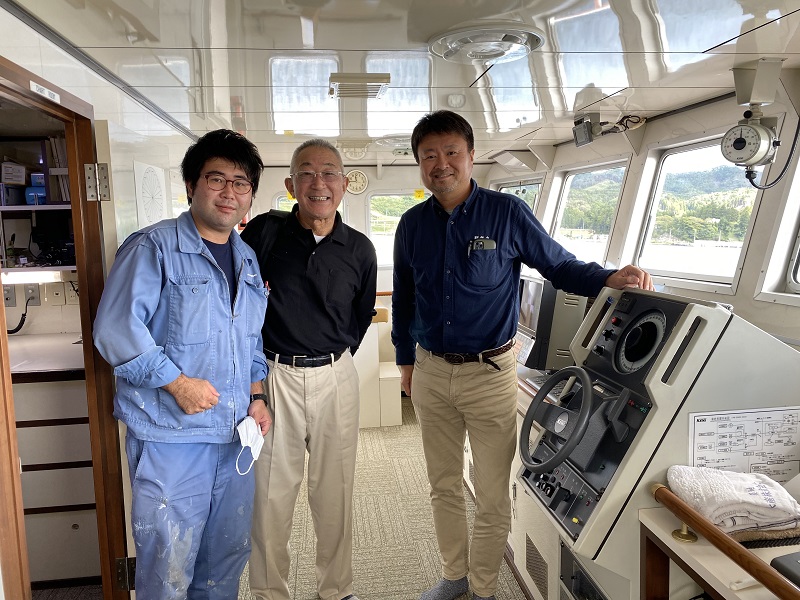 What are your hopes for POLARIS in the future?
Usui:    There is a wide variety of maritime information services, and most are able to focus on separate aspects. For example, POLARIS Navigation can see the flow of the tides, but not the seawater temperature.
It would be very interesting if we could get some sort of cooperation in place to build the ship of the future. Daiichi Shofumaru already has high-performance communication equipment, so it could be a good place to start, and just think about what we could achieve if we all put our heads together.
* POLARIS Hindcast (that provides reanalysed historical data) also provides sea-surface temperature information.
Captain Koyama was operating off the coast of Ireland, so the interview was done by email
Interview: October 2020
All information (position, numerical value, proper noun, etc.) are accurate for the time of the interview.

| Company | Usufuku Honten Co. Ltd. |
| --- | --- |
| Business | A fishery company with a history of about 140 years, which was founded as a fish wholesaler in 1890. Changed focus towards the finishing industry from the 3rd generation president, switched to one deep ocean-going long-liner from the 4th generation, and now the 5th generation is leading the company. In the wake of Great East Japan Earthquake, the company believes in a goal that having connections with more people in the industry will lead not only to the reconstruction of the affected areas, but also to the reconstruction of the fishing industry and the reconstruction of Japan as a whole. All employees believe that the revival of the primary industry in Kesennuma port and East Japan is the key to it. |
| URL | https://usufuku.jp/ |