JWA Launches Global Data Through Weather Data API -Long-range forecasts and average of observed values allow users to analyze demand in overseas regions and create forecasts-


Press Release
Japan Weather Association (JWA) has started to provide Global Data through Weather Data API from June 27, 2022. Global Data acquires various weather data such as weather, temperature, and precipitation at any point in 196 countries around the world with "Weather Data API" (henceforth "this service") that provides highly accurate weather data in API format.
Using this service allows you to continuously and comprehensively acquire weather data from Japan and overseas. In addition, JWA will start providing new weather data not previously available with this service, such as 120-hour (5-day) forecasts and long-range forecasts for the next 8 weeks. Through the provision of this service, JWA will support the revitalization of businesses in Japan and overseas as a "weather data utilization company".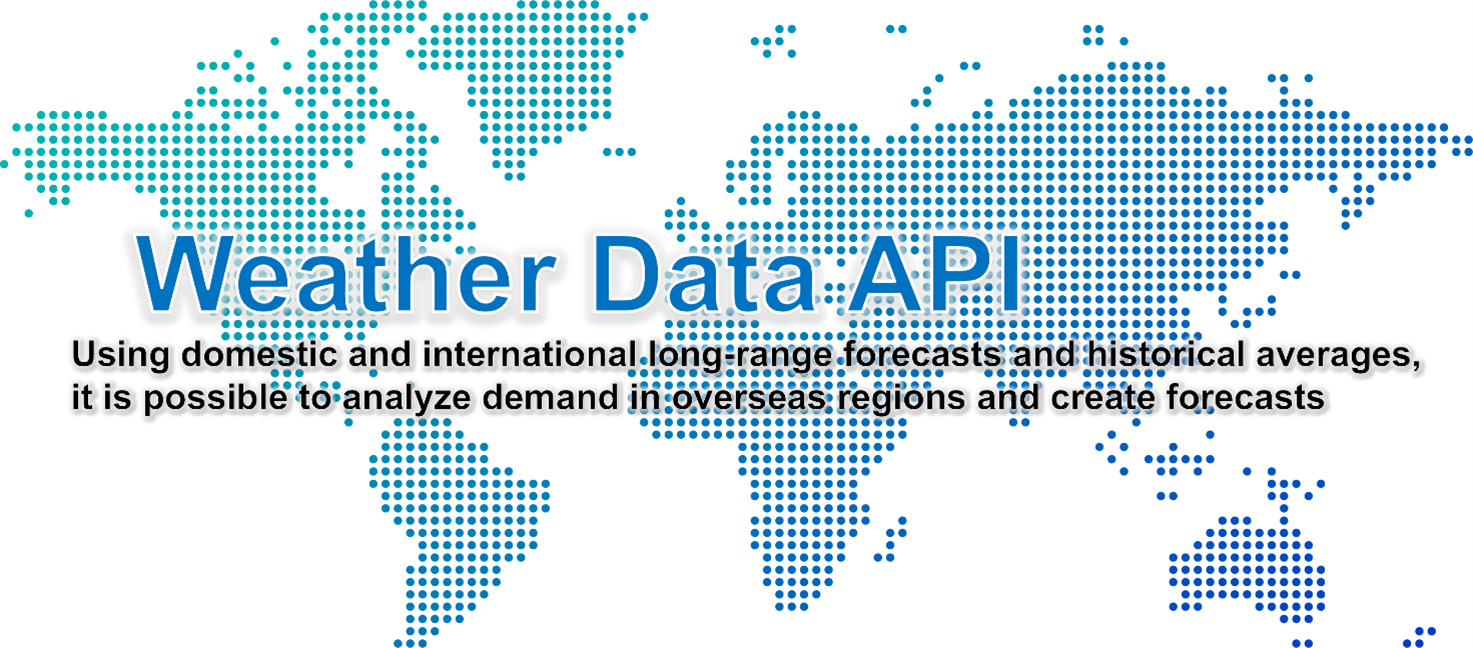 This service provides domestic and overseas weather data via API. By collecting and analyzing the weather forecasts of overseas meteorological organizations and the global weather data, JWA has developed highly accurate weather forecast algorithms adapted to climates in various regions. This service can be used immediately by subscribing online.*1
The eco + logi*2 project promoted by JWA has been engaged in the product demand forecasting business, food loss reduction, CPFR*3, etc. to resolve social issues. Weather affects the overall management, sales, manufacturing, and delivery plans of companies in all industries. Utilizing domestic and international weather data will make it possible to efficiently design raw material supply and production plans as well as sales plans at company-owned overseas bases. In recent years, there has been a trend of analyzing weather forecast data and any data held by a company's overseas bases in order to develop demand forecasting on a global scale and use them for business. This service can be used for index development and demand forecasting development using weather data.
As a "weather data-utilizing company," JWA will continue to work with companies to resolve various social issues.
*1 If you subscribe online by credit card payment, you can start to use it on the same day. (Credit cards issued overseas are not accepted)
*2 logi stands for logistics
*3 CPFR (Collaborative Planning, Forecasting and Replenishment) is an initiative that aims to both prevent shortages and reduce inventories. Manufacturers (manufacturing), delivery companies and wholesalers (distribution), and retailers (sales) cooperate with each other to carry out "product and sales planning," "demand forecasting," and "inventory replenishment" in collaboration.
■ Main features
• JWA's own highly accurate forecasting
• Estimates from analysis of observational data since 2018 and forecasts for the next 8 weeks are available.
• The average of observed values from 1993 to 2016 are available, which makes it easy to understand differences from average weather conditions.
• Hourly forecasts up to 120 hours ahead and daily forecasts up to 14 days ahead are available (depending on the plan)
• Plans can be selected according to intended use
• Payment can be made by bank transfer or credit card for payment (credit cards issued overseas are not accepted)
■ Recommended users for this service
• AI vendors that create data analysis, forecasting models, etc.
• Data scientists and analysts that acquire weather data and combine it with their forecasting system to improve the accuracy of demand forecasting.
• Business that optimize traffic by utilizing weather data, such as Mobility as a Service (MaaS)/mobility
• Marketing and adTech solution providers
• Development vendors of websites and applications that use weather data
• Those who aim to develop new meteorology-driven services
• Businesses that have already expanded or are planning to expand overseas
■ Service information sites
https://ecologi-jwa.jp/service/weather_api/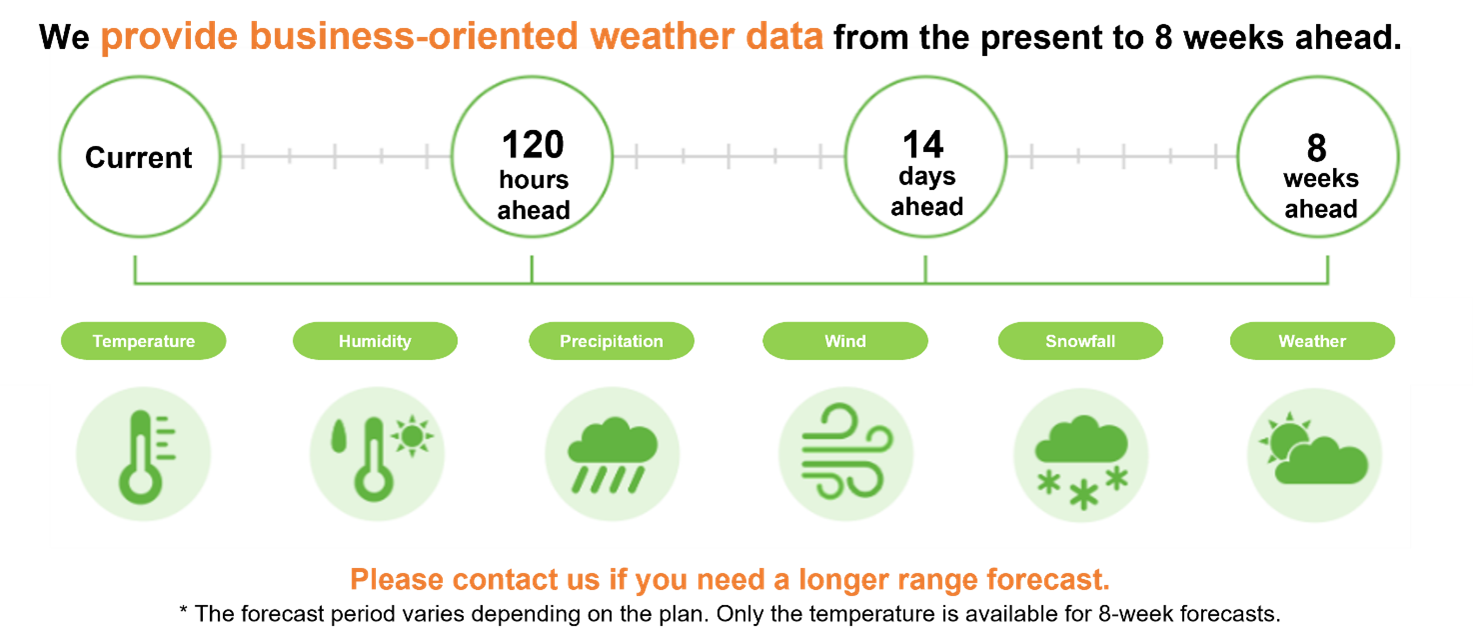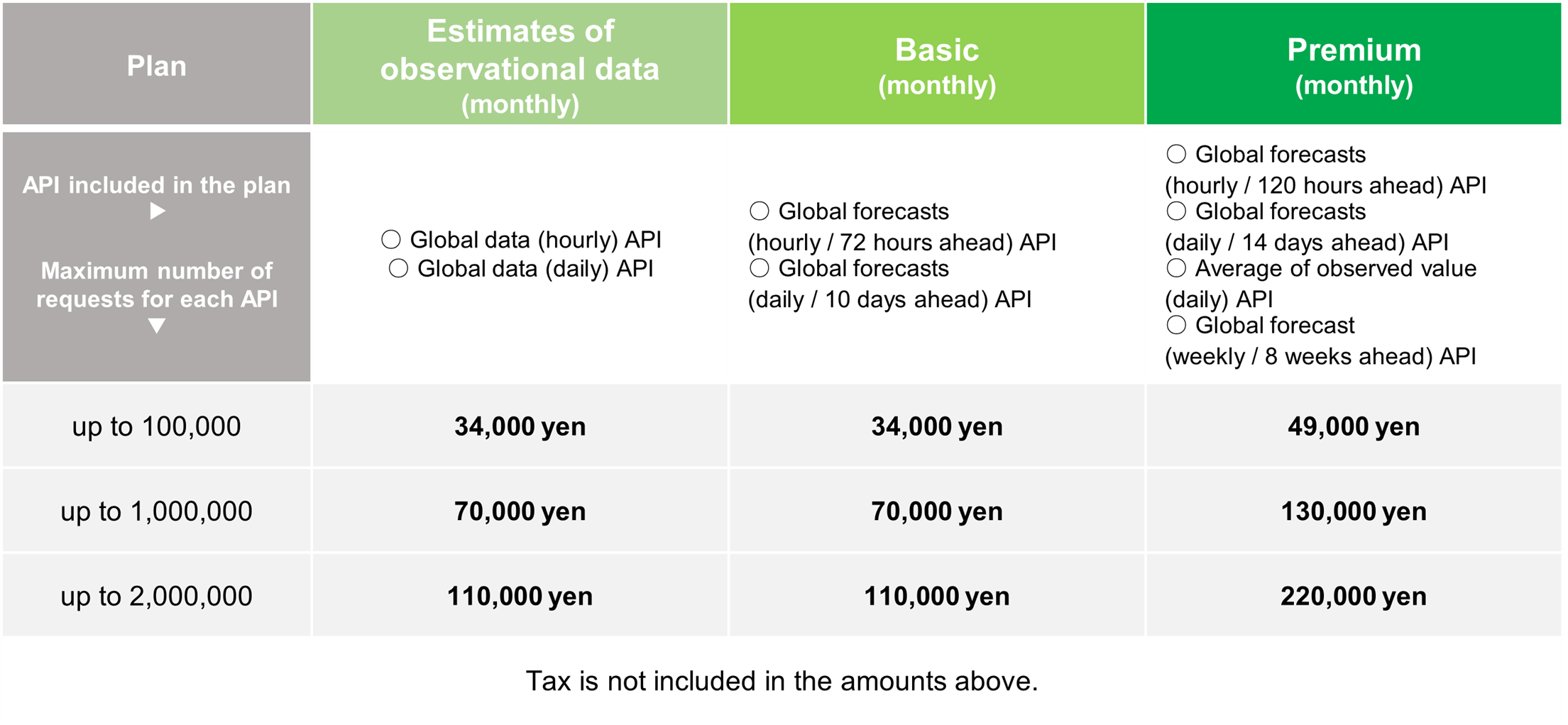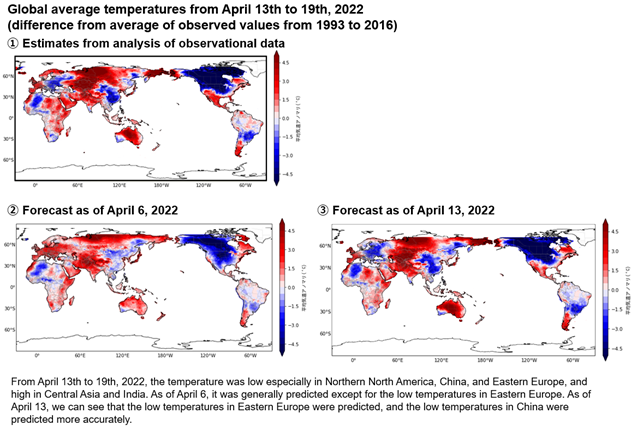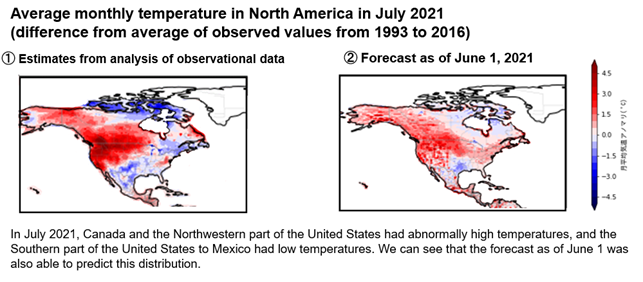 Originally released in Japanese: 2022/06/27
PDF DOWNLOAD:WeatherDataAPI_Global