When is the earliest bloom date for your area? SAKURA Forecast for 2021


Press Release
Japan Weather Association (JWA) has released the forecast of Cherry Blossom "Sakura" Blooming 2021.
Cherry Blossom of this year blooms earlier than usual in most of the regions in Japan. The earliest bloom of this year will be expected to start in Fukuoka, Kumamoto and Miyazaki, March 16th. We presume that spring will past fast, and temperatures of March will be normal or higher than usual in many paces in Japan. The expected date of bloom might be about 6 days earlier than usual.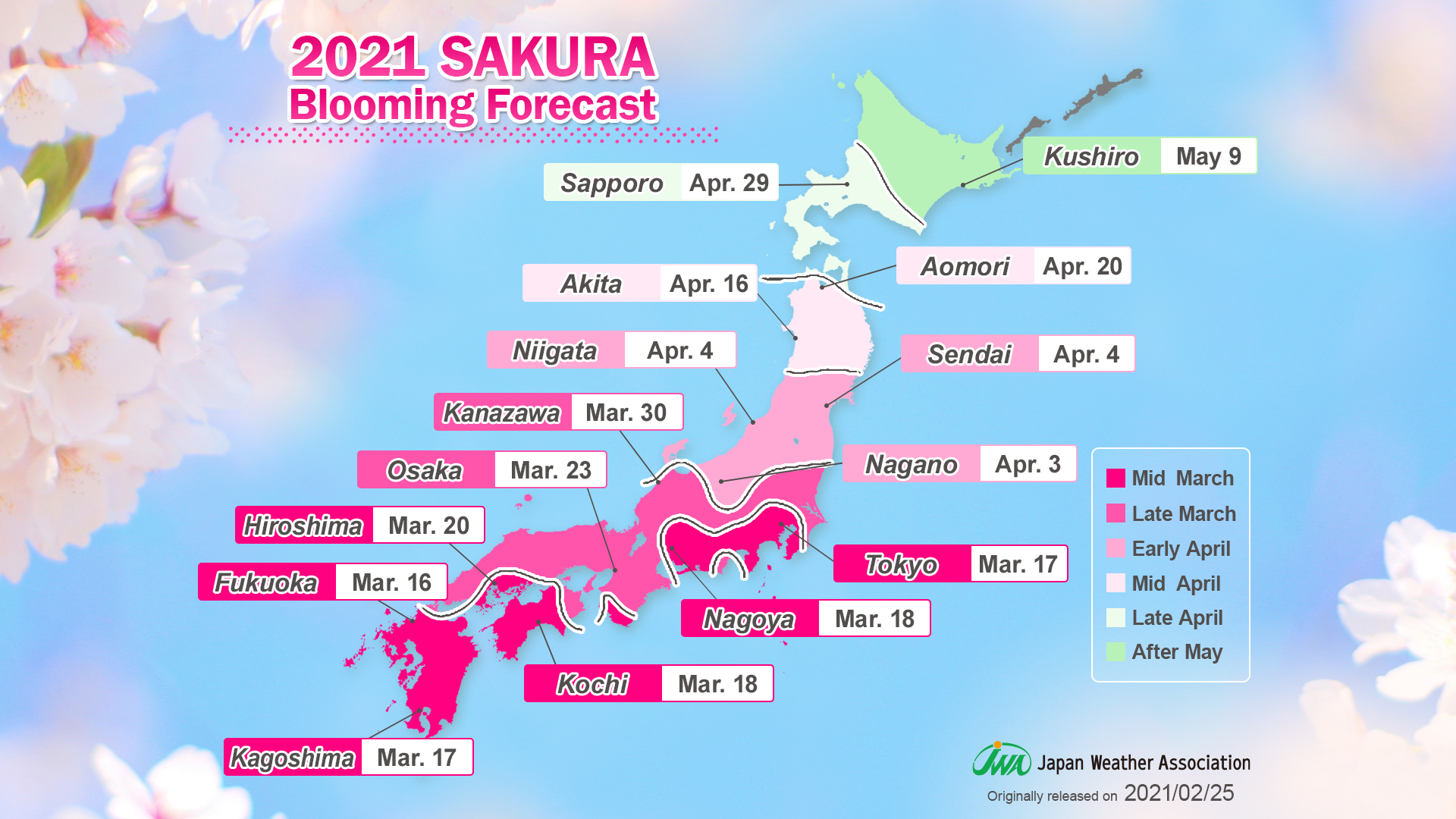 We forecast 49 points/areas in Japan: https://tenki.jp/sakura/expectation/
Originally released in Japanese on 2021/02/25
PDF Download: When is the earliest bloom date for your area